BLOUNTSTOWN, Fla. – Fifth-generation timber farmer Will Leonard and his wife, Morgan, found out they were pregnant with their first child one week before Hurricane Michael unleashed its Category 5-force winds on their home in the Florida Panhandle, snapping Leonard's trees like matchsticks and wiping out hundreds of acres of his decades-old timber.
"To see what my great grandfather, my grandfather, my father and my brother and I have worked towards destroyed in the matter of three and a half hours was a shock and then that gave way to grief," Leonard said.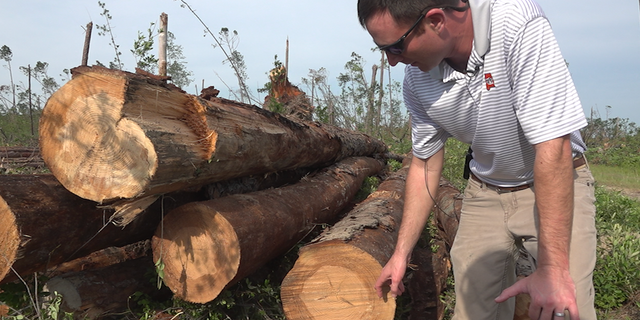 More than eight months later, Leonard is hoping his now four-week-old son, Mac, will one day carry on his family legacy if he manages to keep the business afloat during its darkest time.
His land was just a fraction of the nearly 3 million acres of timberland across almost a dozen counties in the Panhandle flattened by Michael, causing over $1 billion in economic losses statewide from the devastation across one of the state's poorest regions.
read it all here: https://www.foxnews.com/us/florida-timber-farmers-hurricane-michael