Not sure about the rest of you but my hope for the future is floating and sailing on a low/no carbon vessel across the Atlantic to speak at the UN in a matter of days. I get the feed daily  via Twitter  and  track the progress  and send my best wishes and thanks, praise and positive energy to neutralize the nay sayers.
care to join me?
Here are some feed and pics:
Even out here in the middle of the Atlantic Ocean I hear about the record amount of devastating fires in the Amazon. My thoughts are with those affected. Our war against nature must end.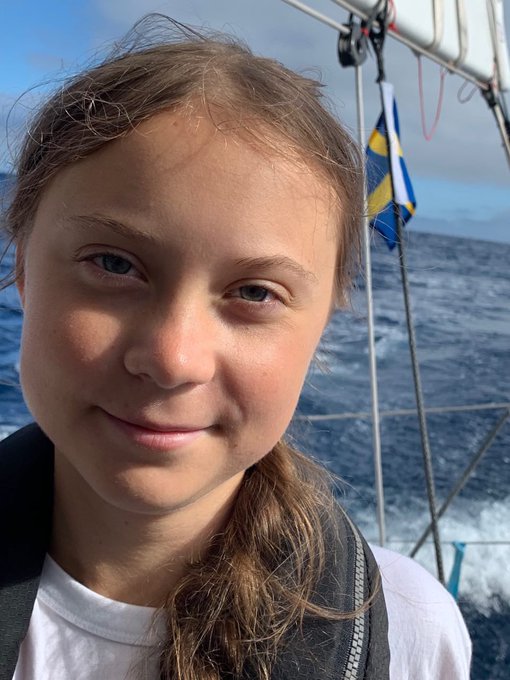 please follow her progress here:
https://www.windy.com/articles/greta-thunberg-s-3-000-miles-long-zero-carbon-journey-starts-tomorrow-follow-the-teenage-activist-here-9240?satellite,34.525,-47.637,3
https://twitter.com/RyanMaue/status/1164235536015515648/photo/1